 Case Study: How Causely uses SurveyGizmo and TapResearch to get mobile survey responses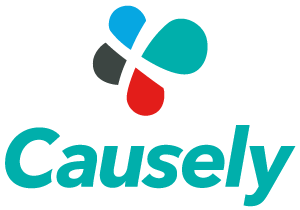 Causely generates social media referrals by helping businesses give back to their communities.
Every month, Causely's thousands of locations generate hundreds of millions social media referrals on Facebook and Instagram. Causely uses research to pinpoint needs and opportunities for good.
Objectives
Causely needed quick data collection on 500 people who had contributed to crowdfunding websites.
Solution
Causely partnered with TapResearch for accurate and efficient targeting; engaging crowdfund donors from a collection of 3,000,000+ monthly app users.
Results
Programmed and hosted on SurveyGizmo, TapResearch helped Causely successfully target and collect 500 crowdfunding respondents within 2 hours.

"We've been incredibly impressed with TapResearch and their helpful staff. Their team is fantastic, going above and beyond to help us solve issues related to surveys. They're very quick to respond and help us think through the best solutions to get what we need out of the research, and they're also fantastic at working with budget. By far, the easiest company to work with and we'll always go to them with our survey needs from now on." – Brittany Joiner, Marketing Manager
Partners & Tools
These partners and tools were in used for this project.

About
TapResearch is a mobile data collection technology company. Firms like Qualtrics, SSI, Survey Monkey, comScore and others rely on TapResearch to find global consumers across everyday mobile apps & games.