 How Californians are voting on Prop 22
In September 2019, California signed the California Assembly Bill 5 (AB5), a new law that requires companies like Uber and Lyft to reclassify their drivers from independent contractors to full-time employees. The law went into effect January 1, 2020 and by August, California Superior Court Judge Ethan Schulman ordered the companies to adhere to the law.
Uber's CEO, Dara Khosrowshahi, thinks there is a better alternative that is more in-line with what their drivers want — flexibility. A survey conducted by Edelman Intelligence, suggests that 2 / 3 drivers would stop driving if that flexibility was no longer an available option.
The survey, commissioned by Uber, interviewed 718 Californian app-based rideshare and food delivery drivers who have driven with any rideshare or food delivery app within the past year. Data was collected between May 19 and June 1, 2020. The margin of error is +/-3.7 percentage points.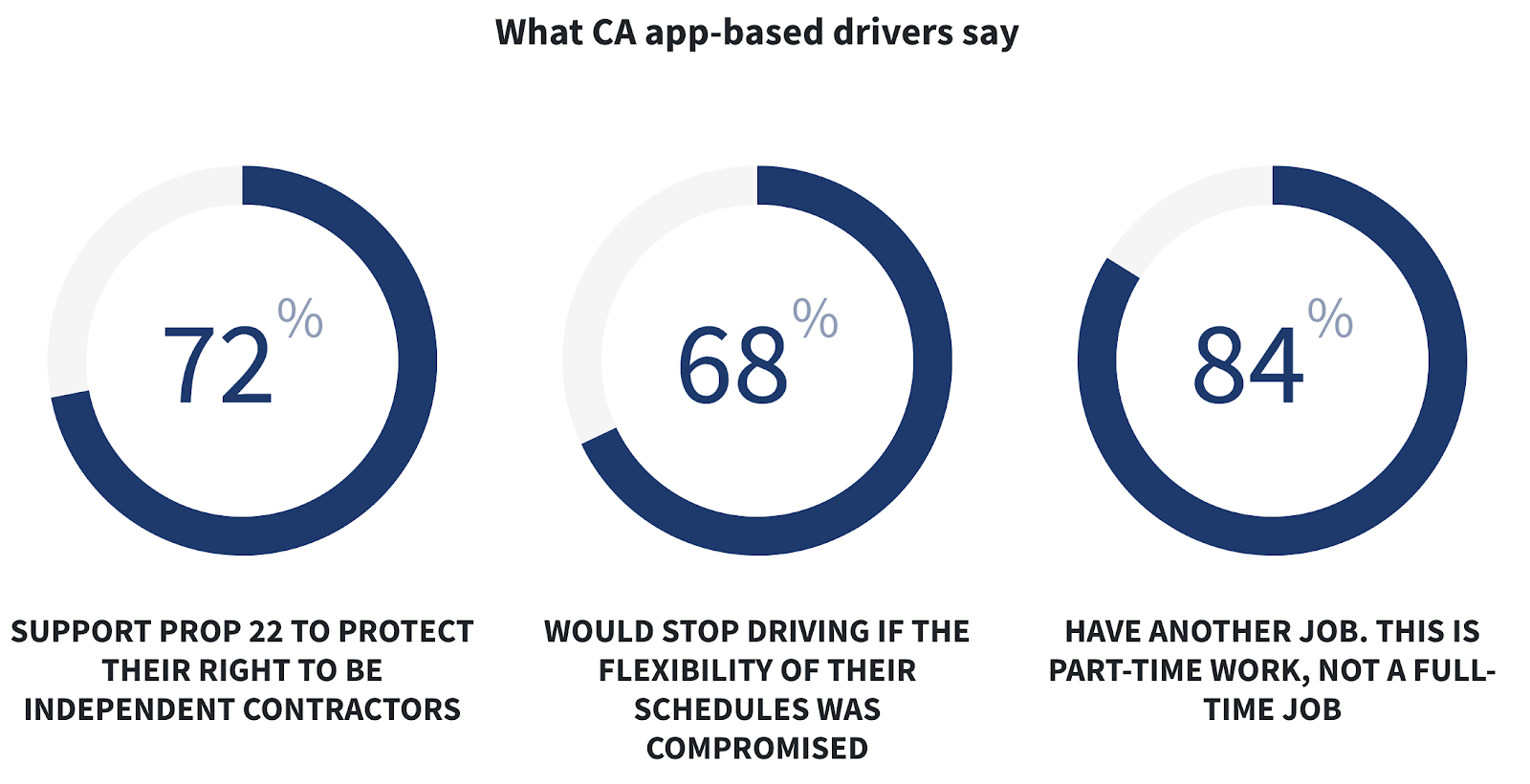 The tech companies' response to AB5 is Prop22 and by November 3rd, voters will have cast their vote to either support or oppose the proposition.
A "yes" vote supports this ballot initiative to define app-based transportation (rideshare) and delivery drivers as independent contractors and adopt labor and wage policies specific to app-based drivers and companies.
A "no" vote opposes this ballot initiative, meaning California Assembly Bill 5 (2019) could be used to decide whether app-based drivers are employees or independent contractors.
At TapResearch, we wanted to know what Californian residents and voters are thinking about Prop22 and how they plan to vote on the issue. So we turned to our Audience Network and conducted a simple three question survey about the issue to California residents only. Over 1,000 residents complete the survey, ages 18-64, all genders. Data was collected between October 12-13, 2020.
Here's what we learned.
While 23% (232) of respondents said they were neutral on the Prop, over 38% (388) said they are likely or extremely likely to vote "YES".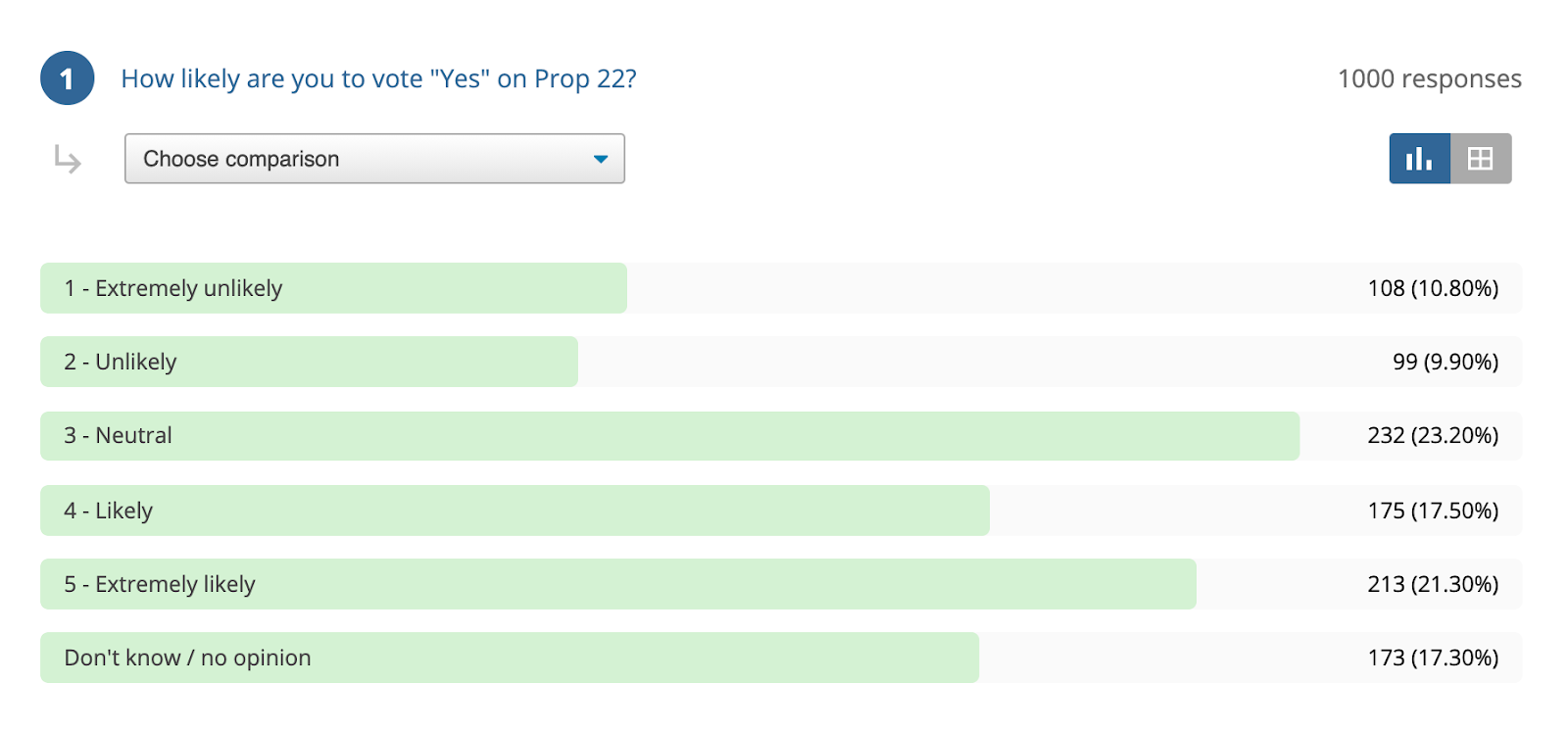 But, when cross-tabbed against the 578 likely voters polled on the question, over 54% (or 313) suggested that they are likely or extremely likely to vote yes on Prop22.
The "Yes" support among all respondents by political view is quite diverse and the data suggests most residents are leaning in Uber's favor.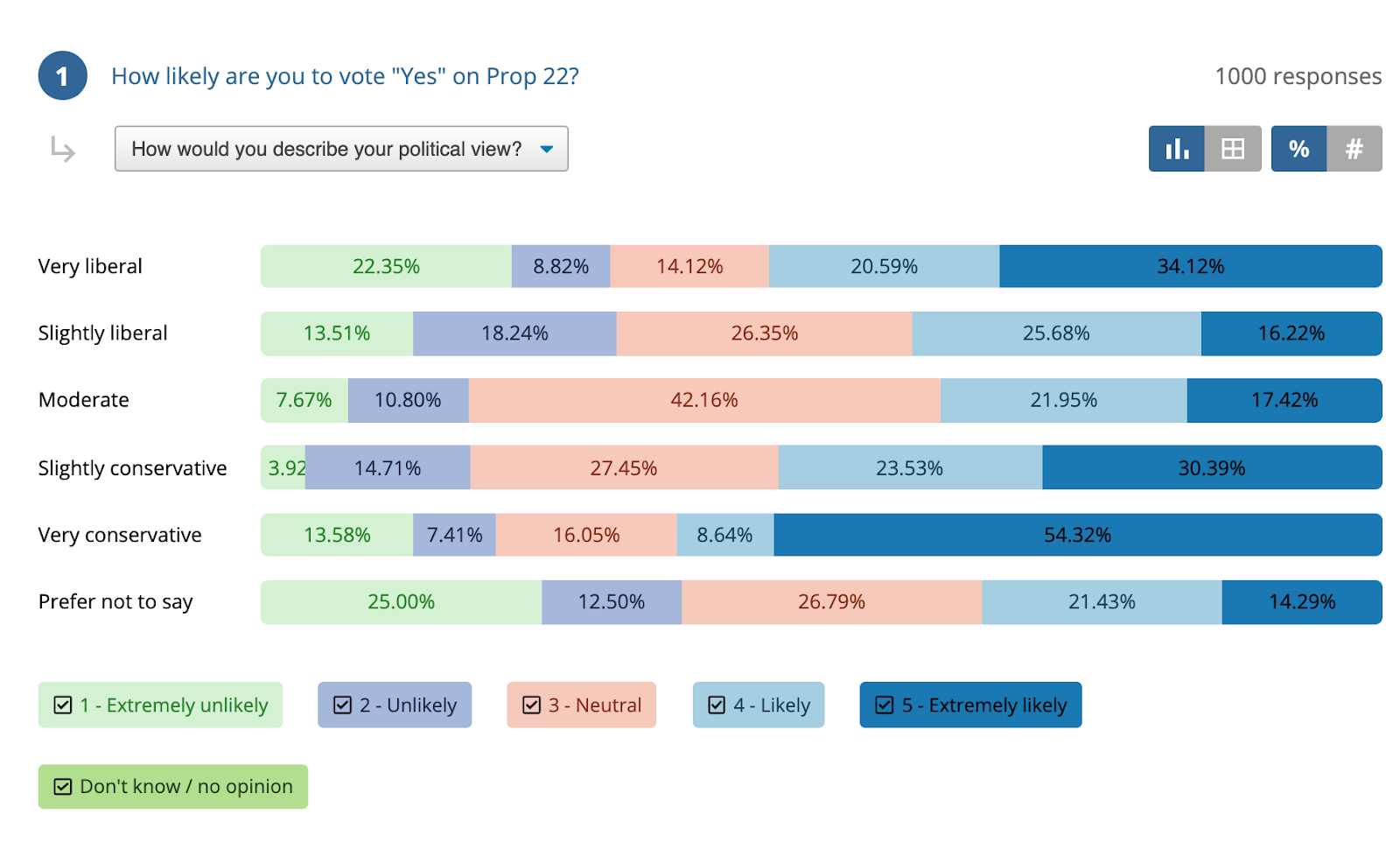 And when drilling into the 578 likely voters Prop22 support by political view, the data suggest a much stronger favor on the "yes" vote.

Overall, this is a relatively small sample size of likely voters (578) in California intended to quickly (sub 48 hours) grab the pulse of the vote. Since running this survey, media ad spending has increased as the election nears on both sides of the table. Perhaps we'll run a follow up survey closer to election day but ultimately, no matter what the survey data says here, we won't know the result until the American voters cast their ballots. [Vote!]
Methodology
How did we get this data?

TapResearch conducted this survey across the Audience Network of random mobile devices. The survey was conducted on October 13, 2020 to 1,000 residents in California.
Respondents were primed with a simple explanation of California's Proposition 22 before entering the survey. Thanks to the folks at Ballotpedia.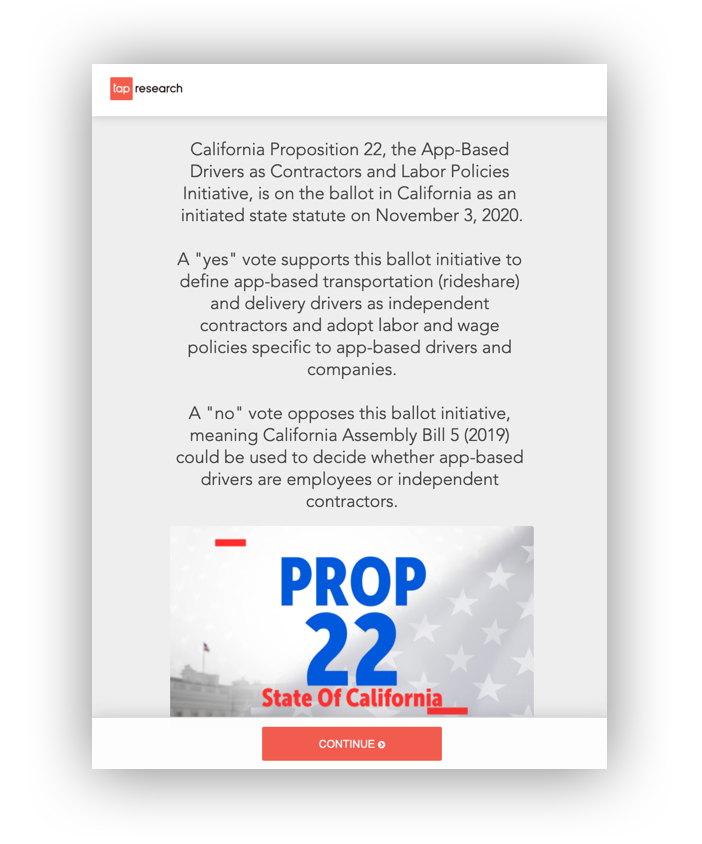 All 1,000 survey responses were collected through the TapResearch Audience Network in under 48 hours.
Example mobile app experience: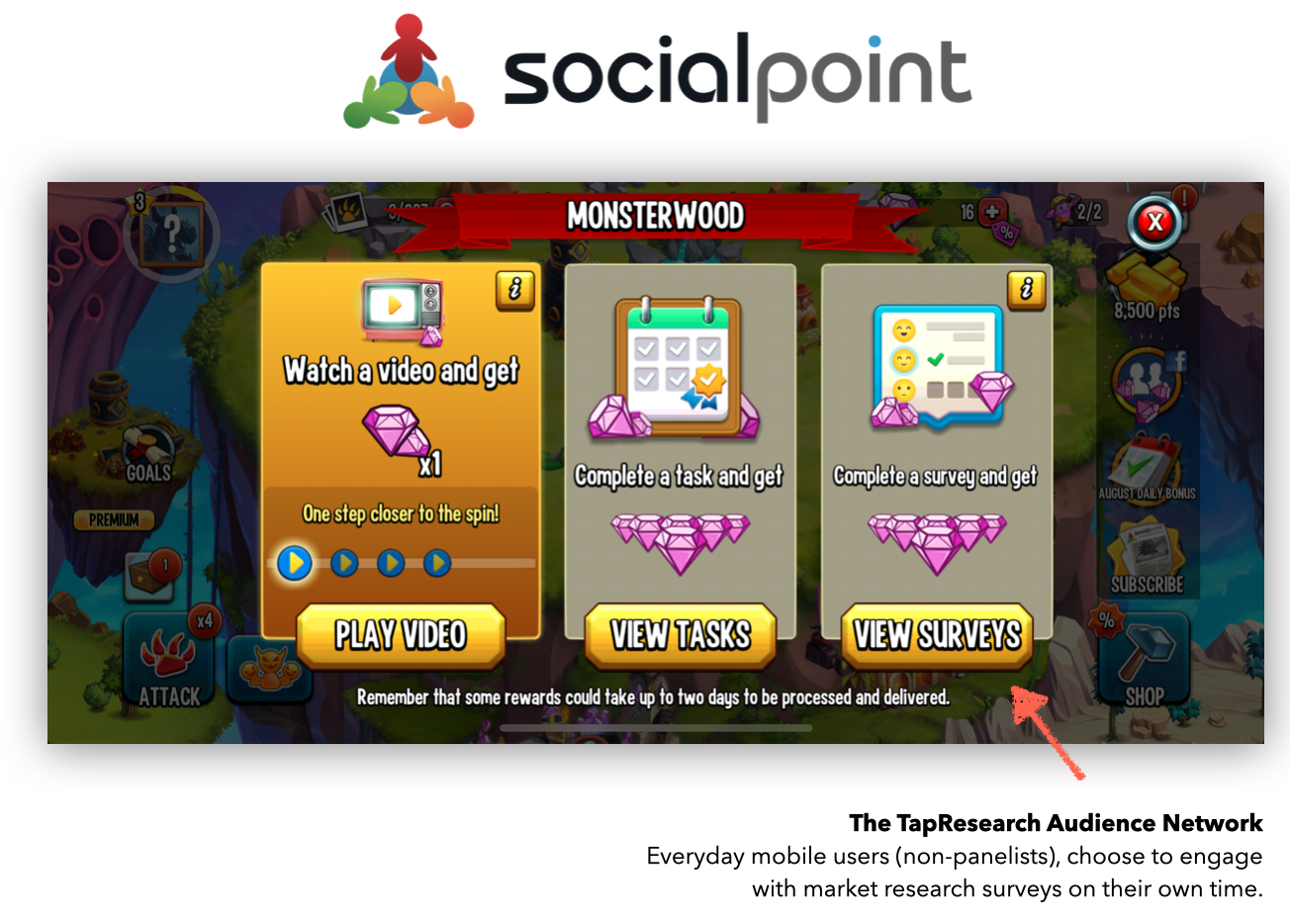 If you're a marketer, researcher, journalist or curious individual who would like to learn how to run a similar survey with TapResearch shoot me a note michael@tapresearch.com