 [Survey] Mask or no mask? How Americans react to the new CDC guidance
Last week the Centers for Disease Control and Prevention (CDC), released their latest guidance for people who are fully vaccinated.

UPDATE: If you are fully vaccinated against #COVID19, you can resume activities without wearing a mask or staying 6 feet apart, except where required by federal, state, local, tribal or territorial laws, incl. local business and workplace guidance. More: https://t.co/FJMon7WlFO

— CDC (@CDCgov) May 13, 2021
As a result, large retailers such as Costco, Publix, Walmart etc are beginning to lift their mask mandates and move to the honor system.
With the rapid change and potential confusion around new CDC announcement, we wanted to know what Americans are planning to do with the guidance. To get the answers, we launched a quick insights survey with a few questions to help inform what we might expect next time we head to the local grocery store.
We polled 2,000 Americans, ages 18-64 balanced to Census.
Here's what we asked:
Which COVID-19 vaccine have you received at least 1 dose of?

Prior to the new CDC guidelines, how frequently did you wear a mask when in an INDOOR PUBLIC area?

How likely are you wear a mask next time you are in a grocery store?

How likely are you to travel on an Airplane within the next 2 months?
Here's what we learned:

Prior to the new guidelines from the CDC over 57% of respondents said they've been wearing a mask in indoor public areas.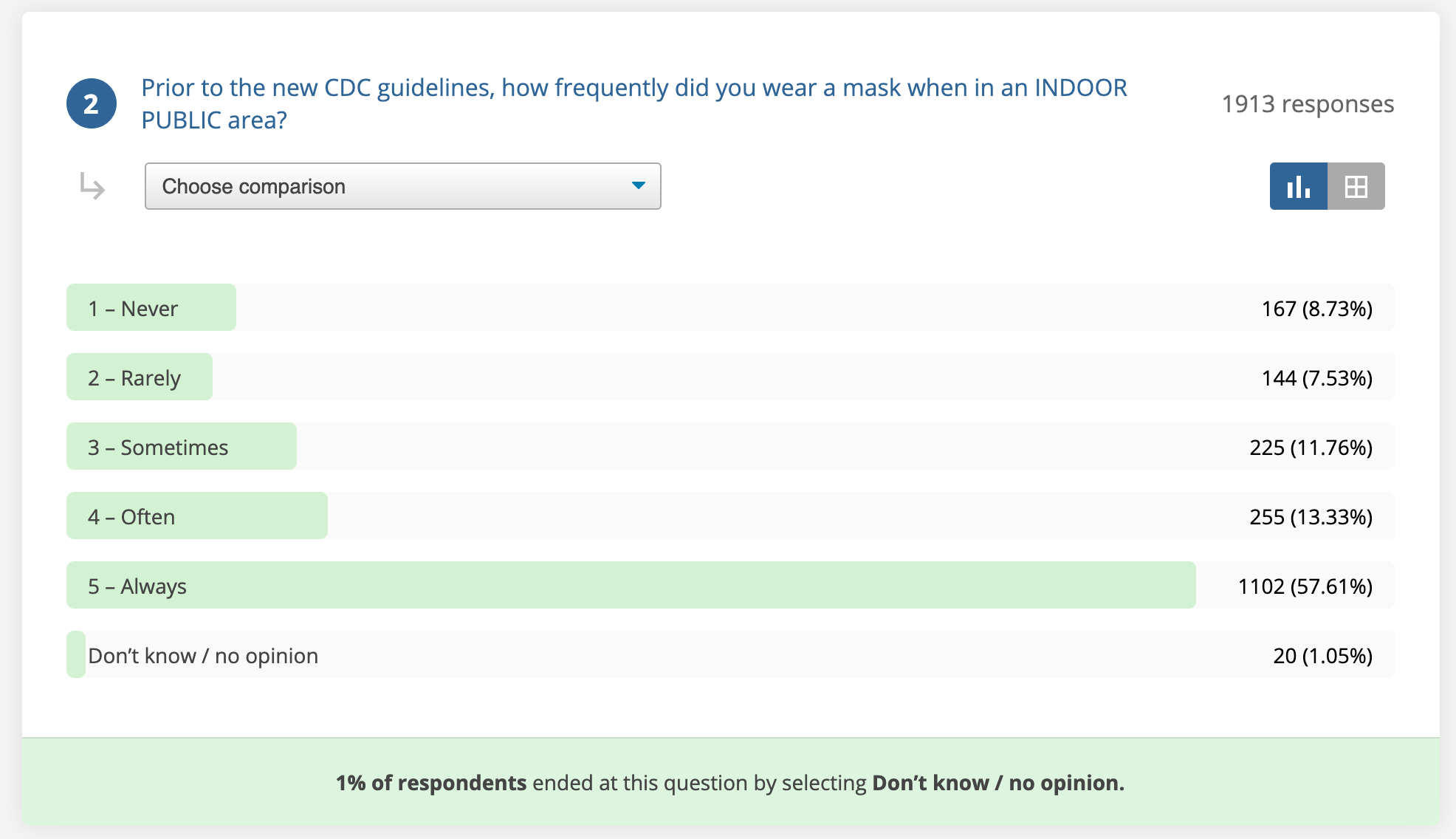 When asked if they plan to wear a mask the next time they go to the grocery store, 56% of respondents said they are "very likely" and another 19% "likely" to do so.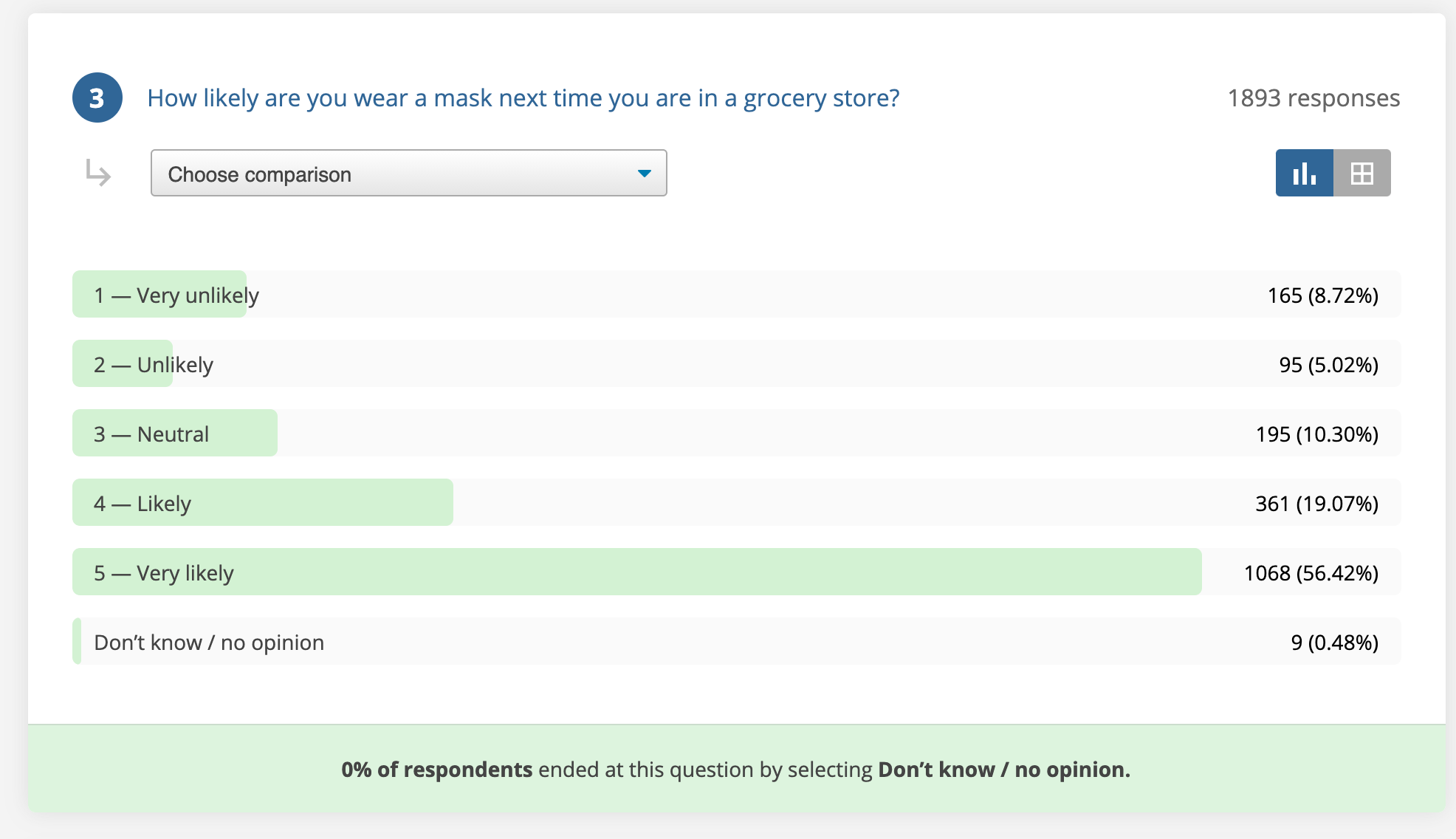 When digging a bit deeper, we found that respondents with at least 1 dose of the Moderna & Pfizer vaccine may actually be more likely to wear a mask compared to those that have not been vaccinated. (data from 1,046 vaccine recipients).
When looking by population density, we found that people in Urban and Suburban ares may be more likely continue wearing masks compared to Rural ares in the US.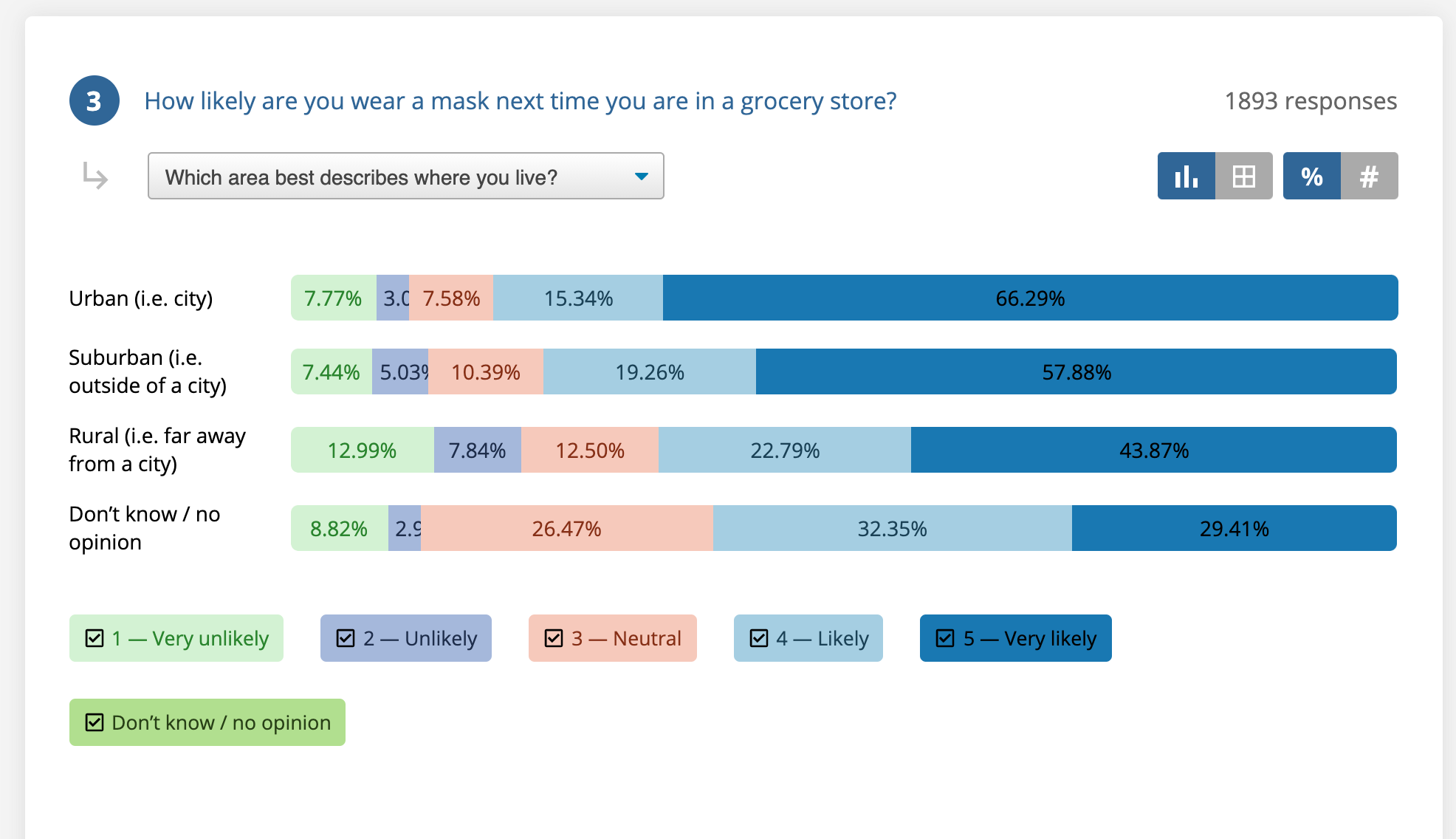 Lastly, it seems those that lean left are most likely to continue wearing masks.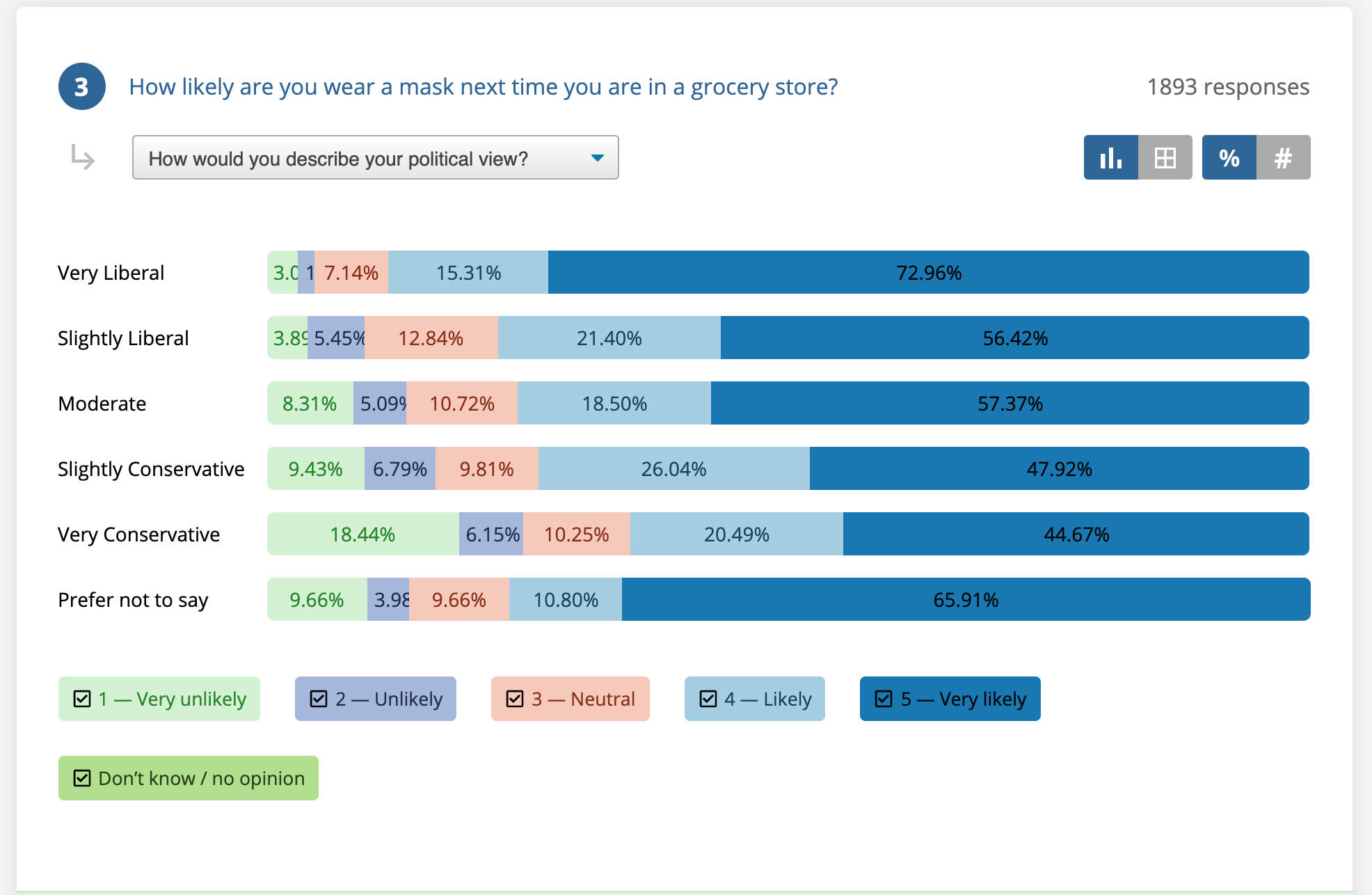 This survey was completed in 5 hours and all responses were verified by TapResearch and collected across our rapidly growing Audience Network everyday consumers.
To see the full survey results and the responses by age, gender etc. here's a link to the full results page or if you'd like to run a similar survey like this one please send us a note at projectmanagement@tapresearch.com -- we'd love to speak with you.
About the survey:
TapResearch conducted this survey across their Audience Network of random mobile devices. The survey was conducted on May 14, 2021 with 2,000 respondents ages 18-64, balanced to census.
If you're a marketer, journalist or researcher that would like to access the TapResearch Audience please send us an email and we'd like to speak with you!