 PeopleFun users drive 50% increase in ARPDAU with Rewarded Surveys

PeopleFun is a mobile game publisher and makers of top grossing word game Word Chums iOS, Android. They are also the makers of Age of Empires, one of the best-selling and most award-winning games of all time.
Challenge
PeopleFun wanted to diversify their rewarded monetization strategy and give users an alternative opt-in format to earn the coveted "Chums" currency beyond Video and Offers.
Their Solution
PeopleFun integrated Rewarded Surveys into their gameplay powered by TapResearch. By engaging users during "shopping moments" across the game, PeopleFun enables choice in how users earn currency.

Results
The results have been impressive. Amongst survey takers, PeopleFun saw gains across total ad views, session length and ARPDAU, when compared to average user benchmarks.

Reviews
PeopleFun gamers enjoy taking surveys.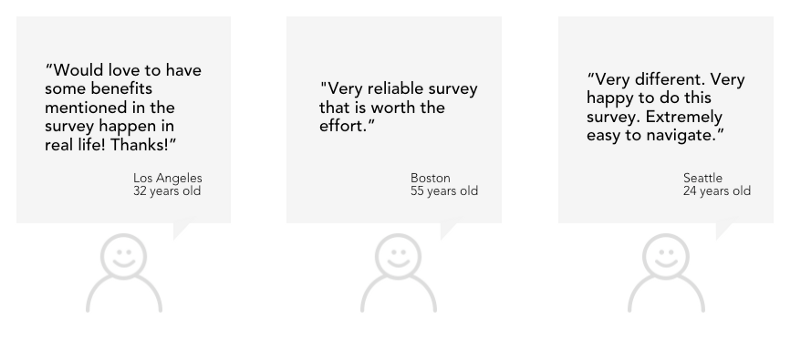 "Rewarded Surveys fit perfectly into our monetization strategy for Word Chums. Users opt-in at on their own time and enjoy sharing their opinions for the high payouts. TapResearch has become a high yield partner across iOS, Android and our Facebook game." — John Boog-Scott, COO
To learn more about TapResearch and about how Rewarded Surveys can generate a new revenue source for your game, please visit www.tapresearch.com/monetization or feel free to contact me directly at michael@tapresearch.com.